This Old House Part 24 of 63453 – Kitchen / Dining Room Progress
I have been asked numerous times "So how is the kitchen coming along".. It's seriously almost done.. Since my last update just before Christmas I got my stove hooked up (required a gas line), installed my range hood, hung all the cabinets, reinstalled the windows, and have almost all the trim re-installed.. There is SO much trim that it takes forever to paint it all.. Reinstalling it takes almost no time with my nail gun.. I also had to fabricate some pieces that were really badly messed up..
All that remains at this point is:
Install the counter tops – This happens Friday – I got silestone, it may not be renewable but seems like a really awesome material
Touch up remaining trim and paint
Stain and poly the remaining 4 doors
The nice thing is I can cook now.. Without counter tops and a sink it's sorta crappy, but it is possible..
And as usual.. Photos..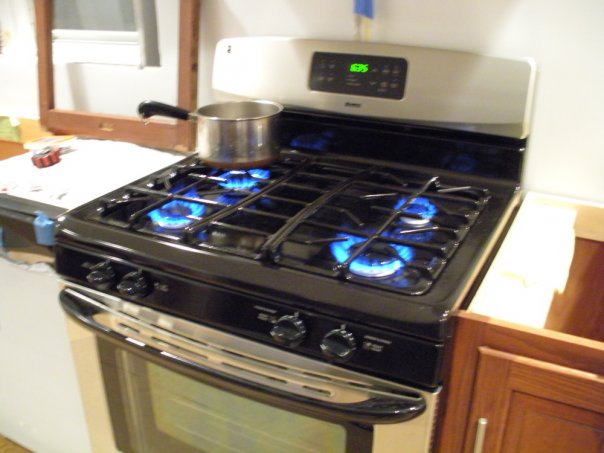 Gas stove up and running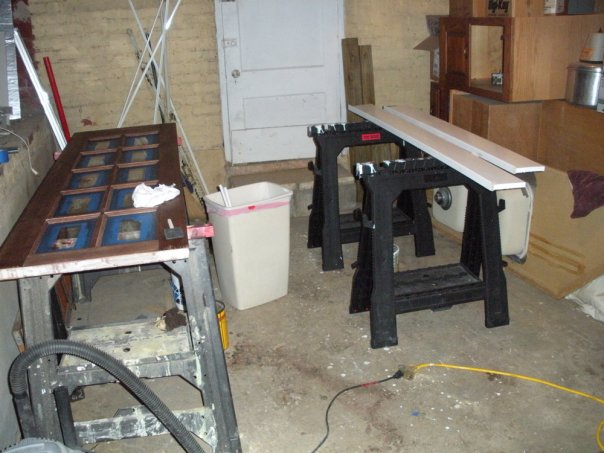 My "workshop" in the basement painting trim, and staining one of the french doors..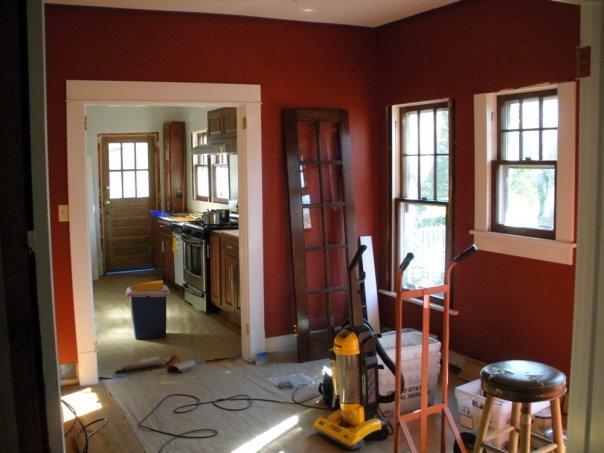 Some of the trim installed in the dining room.. You can see what the stained french doors will look like when done..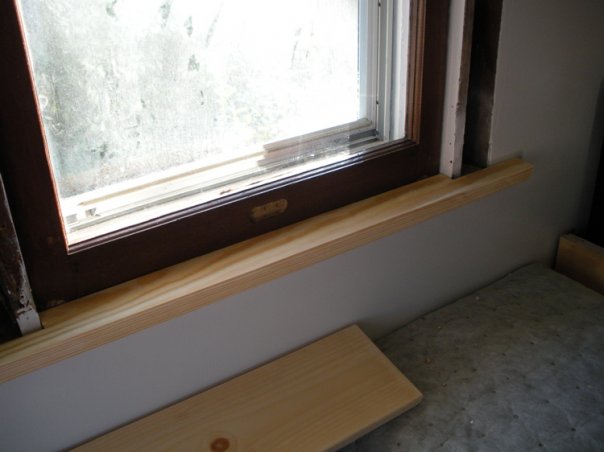 New stool for one of the kitchen windows I had to fabricate..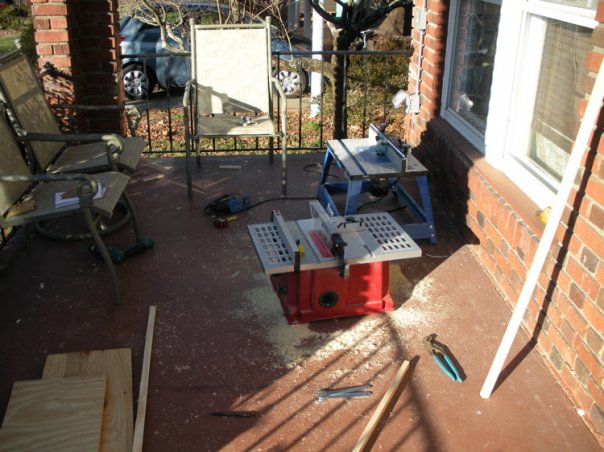 My wood working shop on the front porch.. Amazingly it was on a really nice day..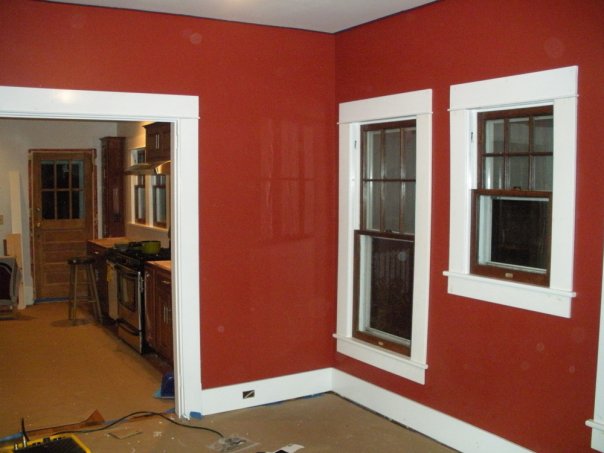 Almost complete dining room..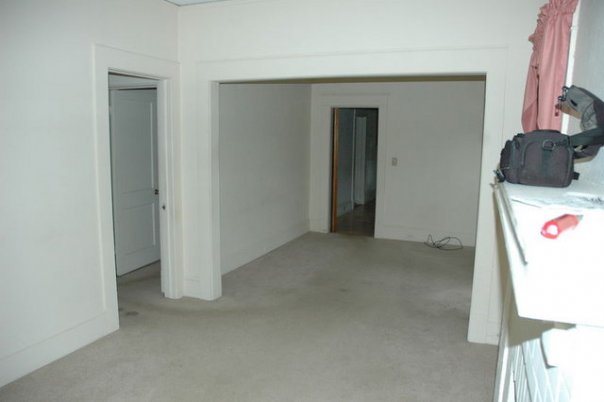 Amazing that this is what it used to look like.. The wall to the left has been removed.. The far doorway has been moved to the right and widened, and the closer doorway has been brought in some..
I am stoked.. Almost done.. Sadly there are 4 more rooms in the house to do, but aside from the bathroom none of them are nearly as complex as the Kitchen has been.. It's almost time for a party..