This Old House Part 26 of 63453 – Kitchen Photos
I haven't posted any photos of the Kitchen and Dining room since I put in all the trim, and removed the paper from the floor.. There are still a FEW things to do, but nothing major.. I need to put up a back splash behind the stove, and some minor trim work.. I have since moved all the furniture back, and my house feels like a house again..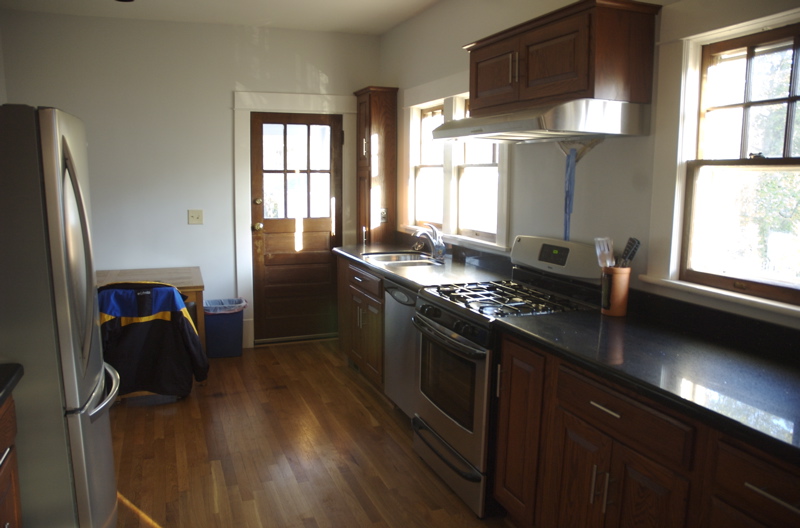 Right (South) side of the kitchen, you can see how nice the floors look.. You can also see the backdoor I finally stained and sealed..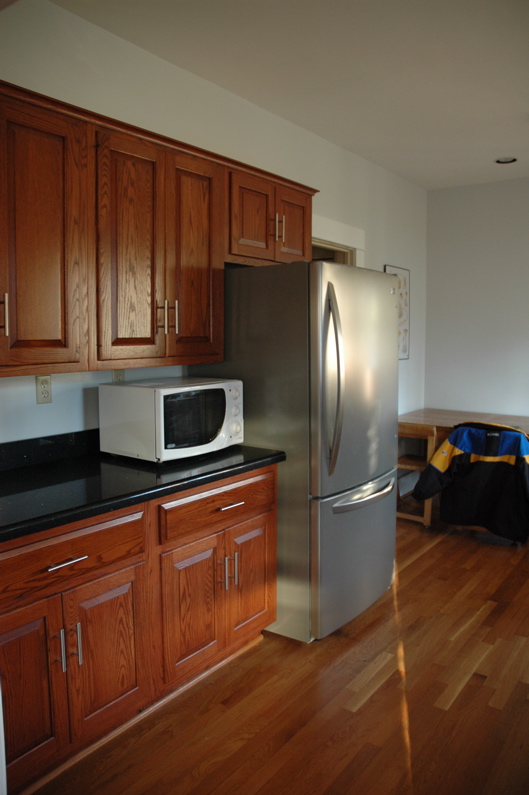 Left (North) Side..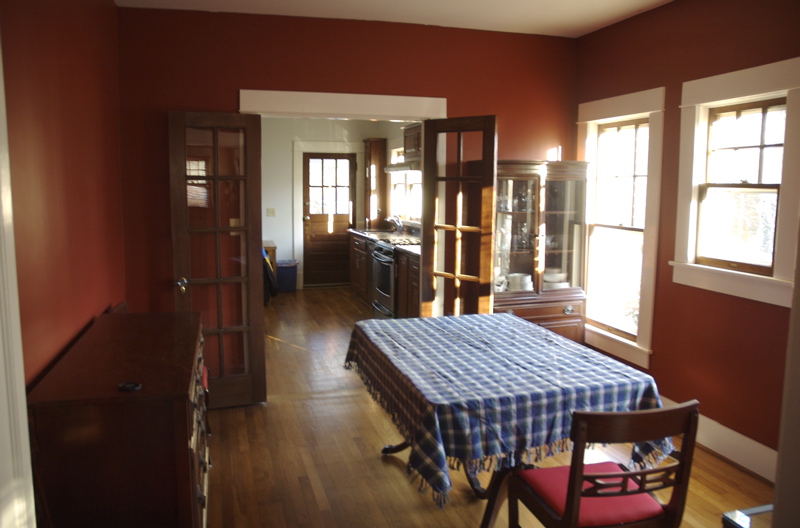 Dining room.. Don't mind the mismatched table cloth.. You can see all the furniture in, as well as the shoe mould installed as well..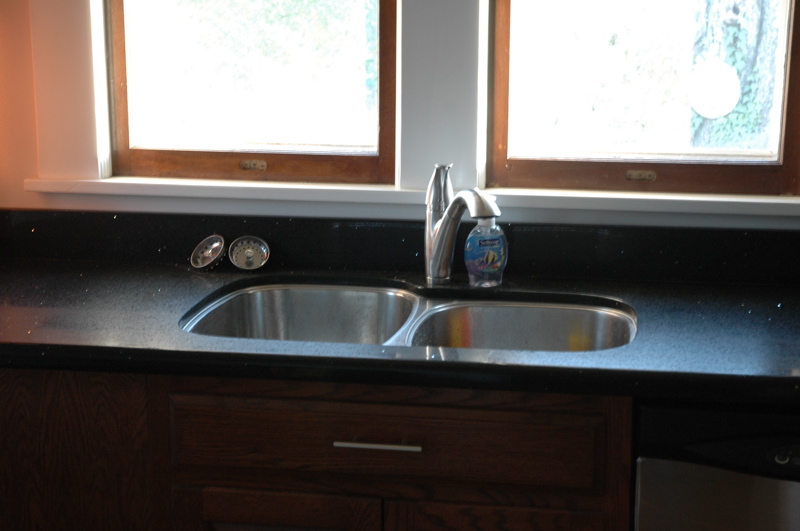 Faucet and sink..