This Old House Part 22 of 63453 – Kitchen / Dining Room Walls and Floors
So the walls were finished up Saturday.. I started painting that afternoon and didn't get it completely finished until Monday sometime.. It is amazing how long it took, but I had to wipe down all the residual dust, then prime, and paint, including the ceilings.. I forgot how much it sucks to paint ceilings.. At least I had a friend come over and help me paint.. I chose a reddish color for the dining room and a subtle grey for the kitchen.. Under the dining room paint I had to put a dark primer and it was the most amazing color.. Sorta a cobalt blue grey.. I think I am going to do the Living room that color when I get to it..
Today the floor guys came and sanded and stained the floors in the Kitchen and Dining room.. They will be back 2 more days to poly the floors with 2 coats and then I can put my cabinets back in.. This project is finally coming to a close.. We-hew!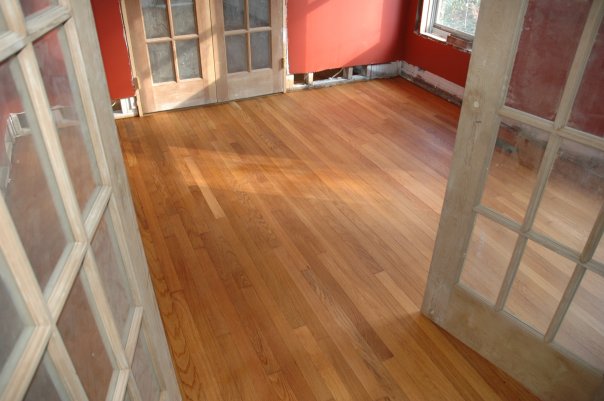 The Dining Room floor which looks AMAZING if you ask me..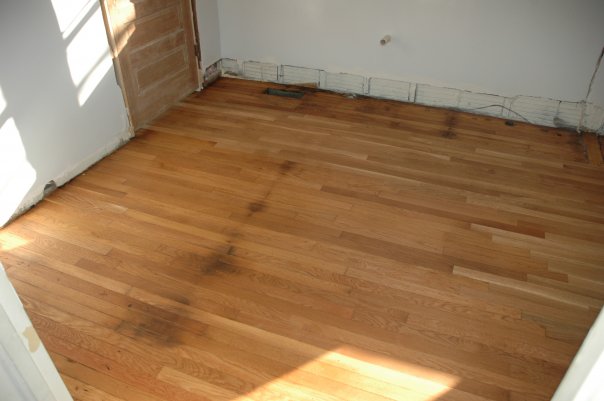 The only damaged or stained area in the Kitchen that didn't sand out..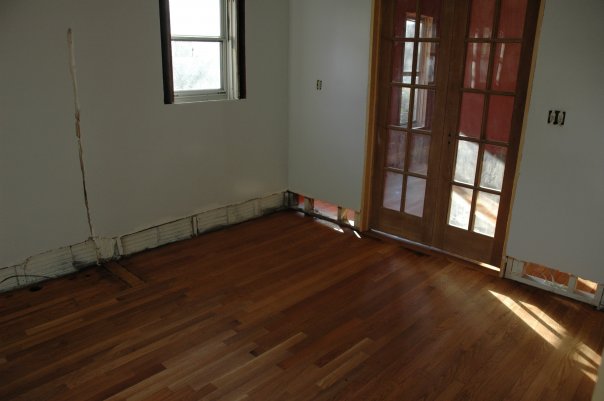 Part of the Kitchen, not bad considering it had 4-5 layers of other flooring on it..