January 16th, 2009
Comments off
I got the counter tops installed today.. It might be the only gem in today's crappy day.. I can't install the faucet for 24 hours, but that's only tomorrow.. Steven was right about when my kitchen would be done.. January 17th.. Figures.. The lighting in the photo's isn't great, sorry.. Regardless of the bad lighting in the photo the kitchen still looks really sexy..
Obviously there is still some work to be done, but nothing major and it's all not important to having a functioning kitchen..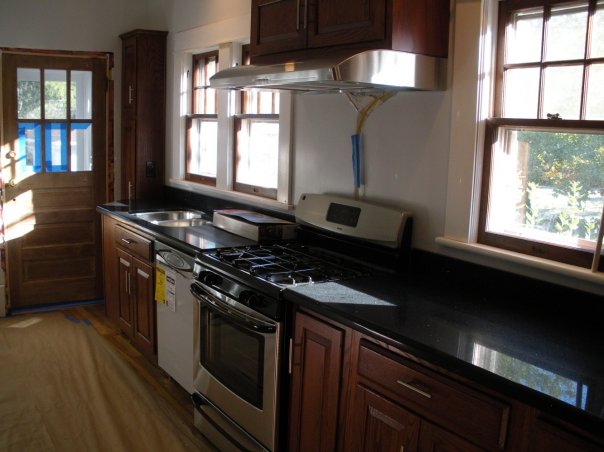 South side.. Stove, Dishwasher, etc.. I still need to get a piece of stainless for behind the stove, stain the back door, and install the trim around the back door..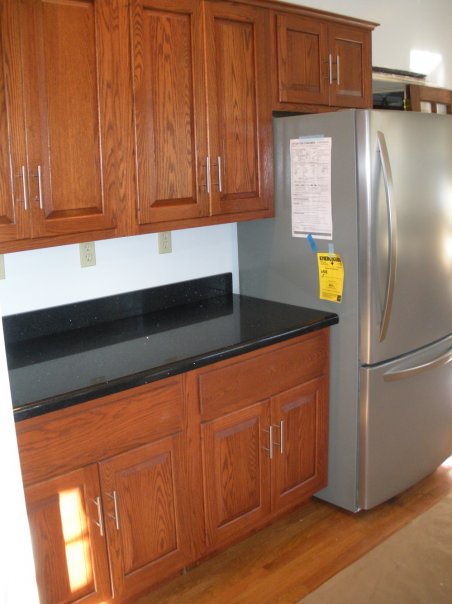 The north side.. I am still waiting for the right faces for the top drawers on the cabinets..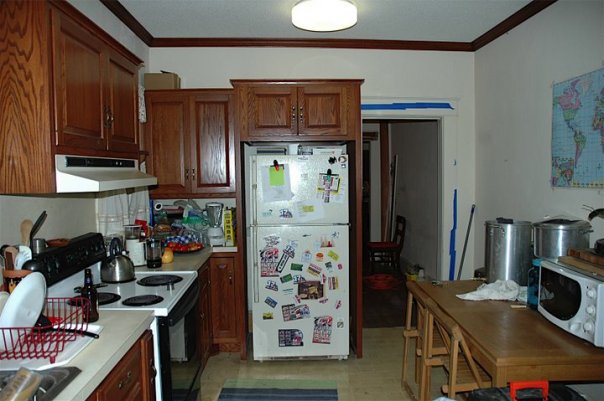 What it used to look like before.. This was taken from where the back door.. The doorway in the photograph has since been moved..